Crisp, Sweet and Sour Slaw
Crispy coleslaw salad with cranberries, almonds nuts and  Honey & mustard  salad dressing.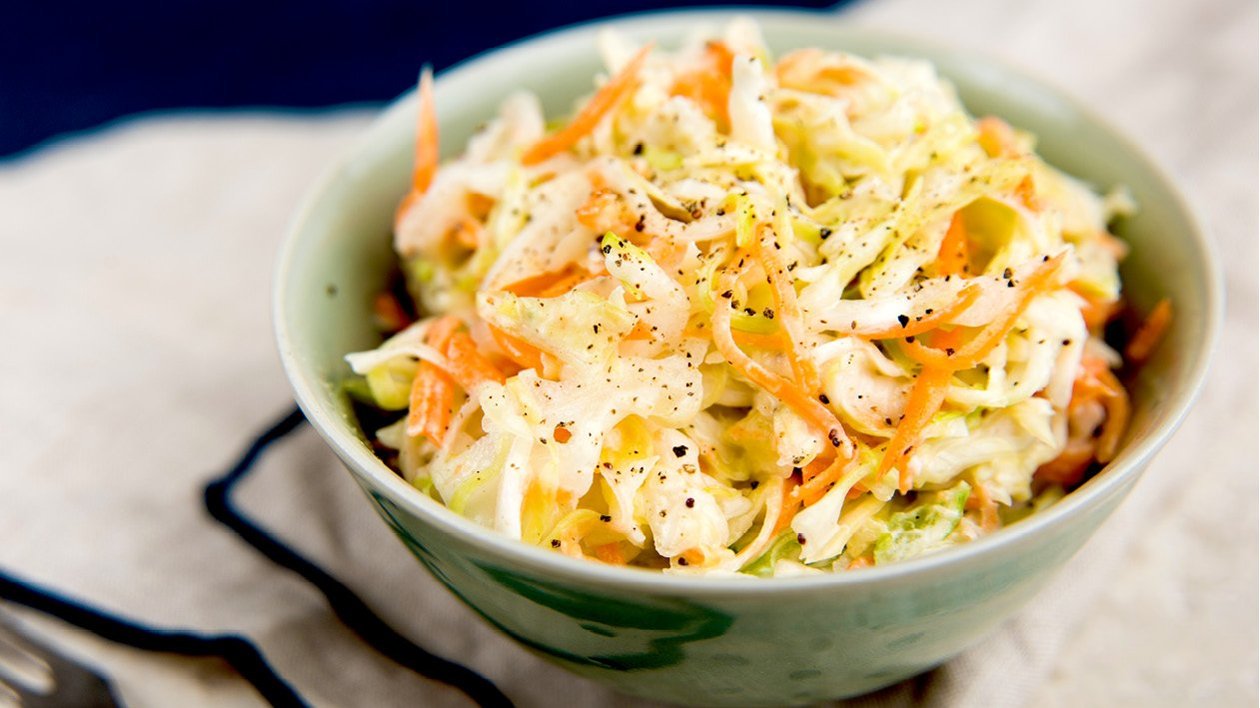 Ingredients
To Prep:
Nuts, Almonds whole

100 g

Parsley, fresh, chopped

22 g
To Cook:
Hellmann's Honey and Mustard Salad Dressing 6 x 1L

100 ml
Preparation
To Prep:

Shred the cabbage
Grate the carrots.
Toast the almonds
Finely chop the parsley.

To Cook:

In a mixing bowl, place all the ingredients and mix together until well-combined.

To Serve:

Best side salad option to your Christmas salad spread.

Top Tip:

Throw in extra cranberries to add more of a festive colour and taste to your coleslaw.