Moroccan Rice Salad with Toasted Cumin, Coriander Honey & Mustard Dressing
This delicious Moroccan style salad recipe is perfect served with chicken on lamb, as well as on it's own.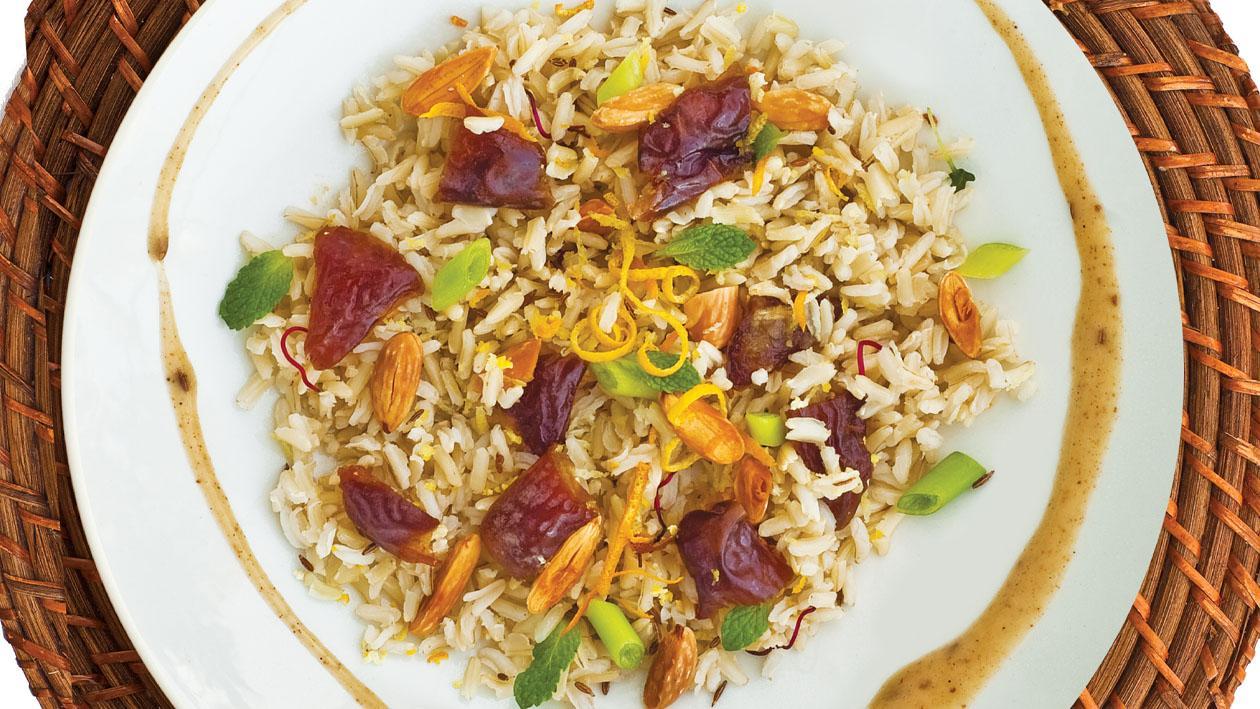 Ingredients
Rice:
Salad:
Whole coriander, roasted

2 g

Onions, springfinely chopped

10 g

Nuts, Almonds wholetoasted and coarsely chopped

8 g

Dates, driedchopped and place in boiling water for 5 minutes

40 g

Mint (finely chopped),torn

1 g
Preparation
Rice:

Cook rice according to packet directions and drain.

Salad:

Place warm rice in a large bowl and add remaining ingredients . Add the dressing to coat salad. Season to taste.
Toss to combine, adding just enough oil to moisten rice. Serve salad warm or at room temperature.