Crispy Fish Nuggets
Crunchy fish nuggets - ideal as a starter or light snack. Be sure to use SASSI endorsed fish.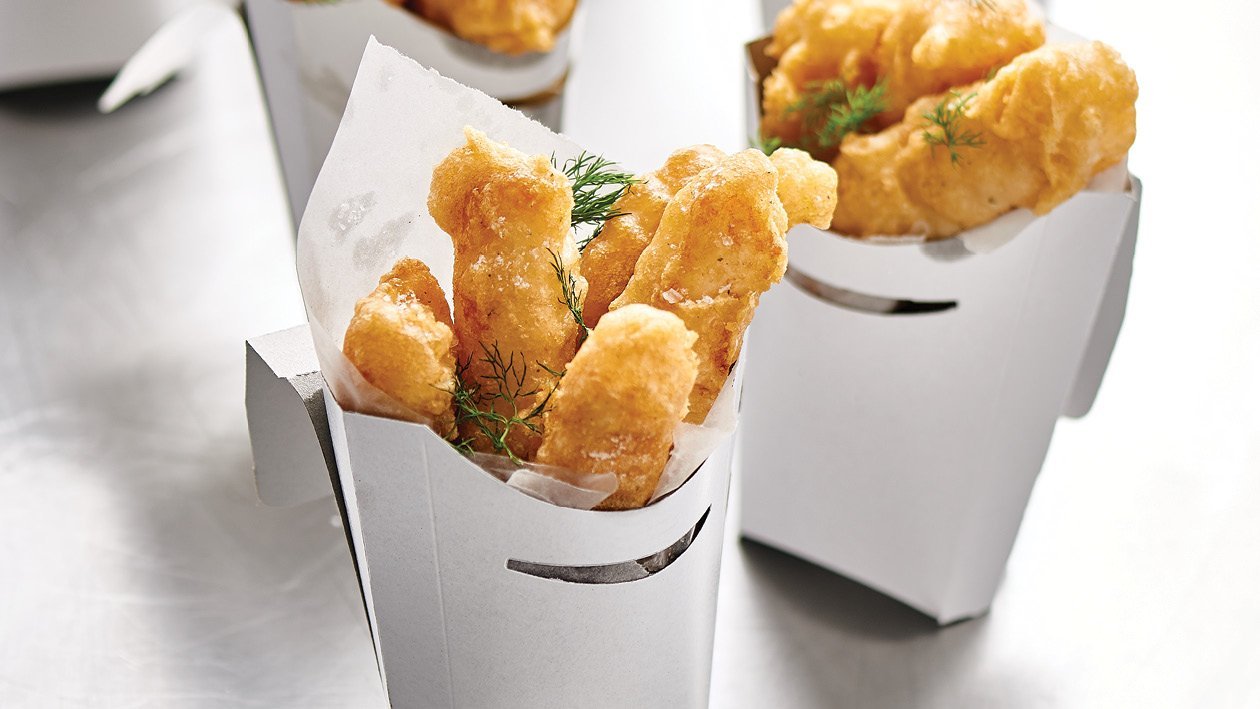 Ingredients
Preparation:
Oil (as required for deep frying)

Robertsons Fish Spice Pack

Added to cart: Robertsons Fish Spice Pack

Hake fillets (cut into thick strips)

1.4 kg

Knorr Aromat Original

Added to cart: Knorr Aromat Original
Preparation
Preparation:

Pre-heat oil in a deep fryer to 180 ˚C.
Mix flour and Robertsons Fish Spice in a bowl. Make a well in the centre and slowly add cold water, using a whisk to stir until well combined. Season hake fillets with Knorr Aromat.
Dip pieces of fish, one at a time, into the batter to evenly coat and deep fry for 3 - 4 min or until crispy, golden brown. Place on a tray lined with kitchen paper towel to remove excess oil. Repeat with remaining fish pieces.
Transfer to a serving dish.

Chef's Tip:

For a perfect batter, ensure that the batter is chilled and thick, so that it puffs up around the fish, keeping the nuggets light and crispy.