Deep fried chicken
This American style, fried chicken is served with Pepperdew mayo-bringing together South African and American flavours.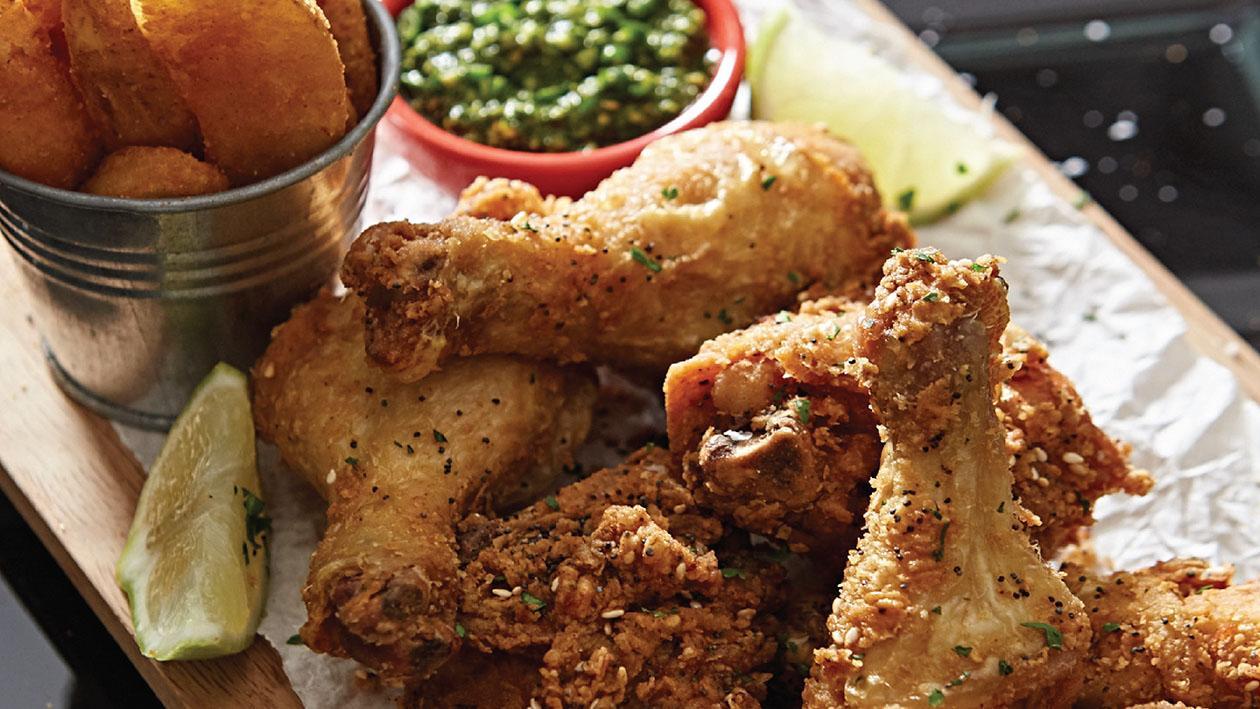 Ingredients
Deep Fried Chicken:
Sesame seeds (toasted)

100 g

Chicken thighsand drumsticks (4 pieces each)

11 pc
Preparation
Deep Fried Chicken:

Mix the Knorr Professional Original Chicken Breading, sesame seeds and poppy seedstogether.
Dip chicken pieces into cold water.
Drain chicken pieces from the water, then transfer into seasoned breading tray.
Roll chicken pieces in breading 10 times.
Press chicken pieces covered with breading 7 times.
Roll chicken pieces again in breading 10 times.
Dust off excess breading.
Place into the basket in the deep fryer (160 °C).
When all 8 chicken pieceshave been breaded, drop the basket and cook till golden brown.
Remove from fryer and place on paper towel to remove excess oil.

To Assemble:

Serve with pepperdew mayo, basil & coriander pesto and potato wedges, seasoned with Robertsons Chip and Potato Seasoning.
Garnish with lemon wedges.