Fried Fish and Coleslaw Wrap with Chips
Toasted Tortilla wrap with Battered fried fish, Coleslaw with raisins and  served with Chips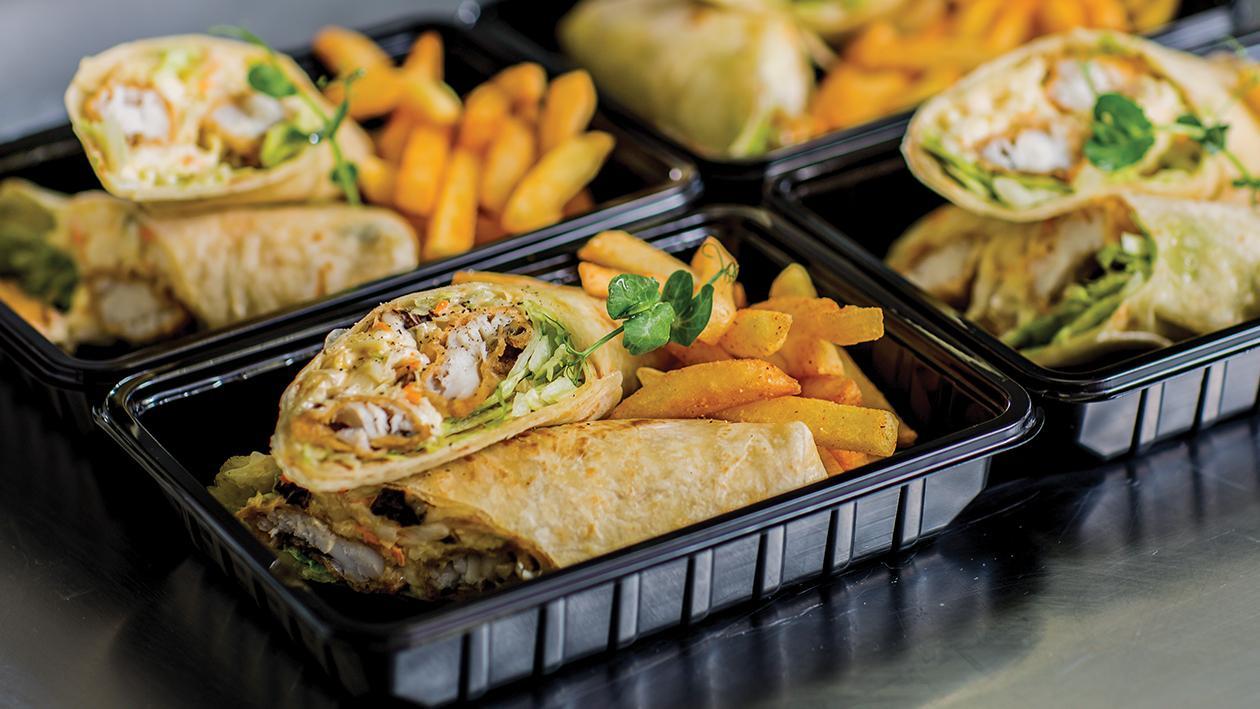 Ingredients
Battered Fish:
Hake fish, whole,cut into strips

900 g
Coleslaw:
Carrots (diced), grated

160 g
To Assemble:
Lettuce, finely chopped

150 g
Preparation
Battered Fish:

Preheat the deep fryer to 160˚C.
Dip the hake strips in water, then drain off the water and dust then in Knorr Original Chicken Breading.
Deep-fry the hake strips for about 3 minutes or until cooked and golden brown.

Coleslaw:

Mix all ingredients together.

Chips:

Preheat the deep fryer for 180˚C.
Deep-fry the frozen chips for 5-10 minutes until the chips arecrispy and golden brown.
Drain off the excess oil and sprinkle with Robertsons Chip and Potato Seasoning.

To Assemble:

Toast 1 wrap and spread with Hellmann's Tangy Mayonnaise. Add the lettuce, fish (90g) and coleslaw filling (70g) along the edge of the wrap, roll and seal. Serve with 100 chips.

Step Up:

You can substitute the fried fish with fried chicken strips.
You can substitute the coleslaw with chakalaka.