Grilled Salami, Red Pimento, Spring Onion and Black Olive Pasta Spirals
Try these pasta spirals! The salami and pimento bring fiery flavours to the table, balanced with a Green Herbed Ranch Dressing.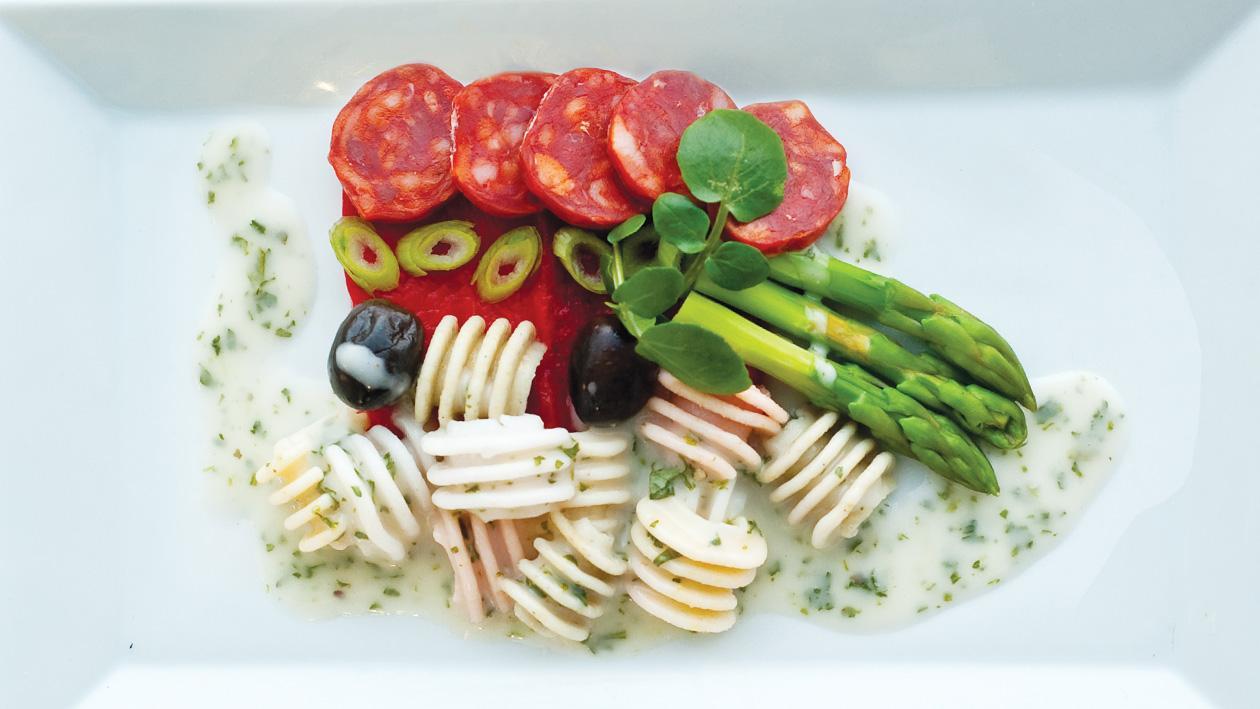 Ingredients
Dressing:
Coriander, fresh, chopped for garnish

5 g

Parsley, fresh, chopped

5 g

Mint (finely chopped)

2 g
Salami
Salami, Swiss,cut into cubes

30 g

Pepper, red(pimento cut into dices

60 g

Onions, spring, roughly chopped

5 g

Black olives , deseeded and cut in half

10 g
Pasta
Pasta, spiral shapedtricolour (raw weight)

100 g
Preparation
Dressing:

In a food processor, blitz the herbs together on the pulse setting, then fold in the Ranch Dressing.
Adjust seasoning.

Salami

In a little oil, fry the salami /chorizo until natural oils are released from salami, take off heat and add the diced pimento, spring onion and black olives.

Pasta

Place the pasta in boiling water and cook soft.
Rinse through with cold water.