Jam Packed Potatoes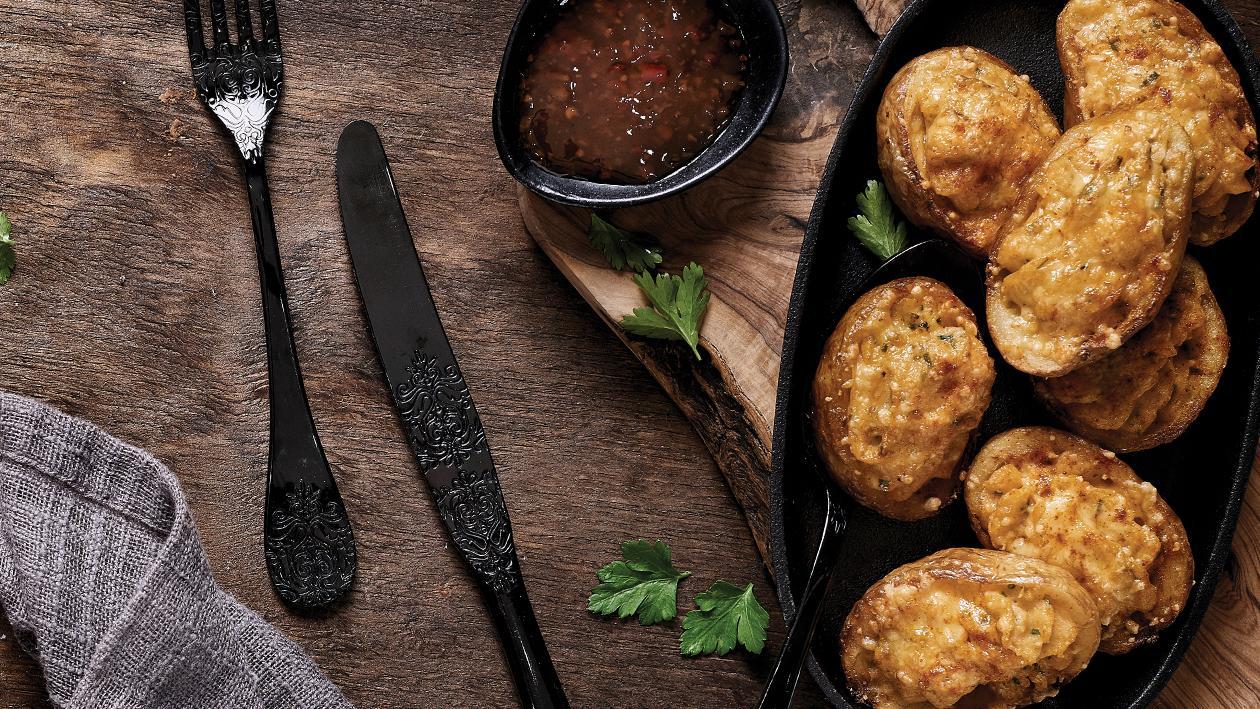 Ingredients
Potatoes:
40g Cheddar cheese (plus a little extra for the topping)

10g Chives (finely chopped)
Preparation
Potatoes:

Pre-heat the oven to 180 °C. Using a fork, poke holes into the potatoes. Rub a little oil on the potatoes, then wrap with tin foil and bake in the oven for 30 minutes, or until fully cooked.
Remove from the oven, uncover and cut in half. Scoop out the centre of the potatoes (reserving the skin shells) and place in a bowl. Lightly mash the scooped-out potatoes.
Mix together the mash potatoes, Robertsons Paprika, Hellmann's Original Mayonnaise, Robertsons Veggie Seasoning, cheddar cheese and chives.
Deep-fry the potato shells in oil until golden brown and crispy. Place on paper towels.
Fill the half shells with the seasoned mash mixture, and place in a hot oven for 5 minutes to warm through.
Top with a little extra cheddar cheese and gratinate.