Loaded Sweet Potato Fiesta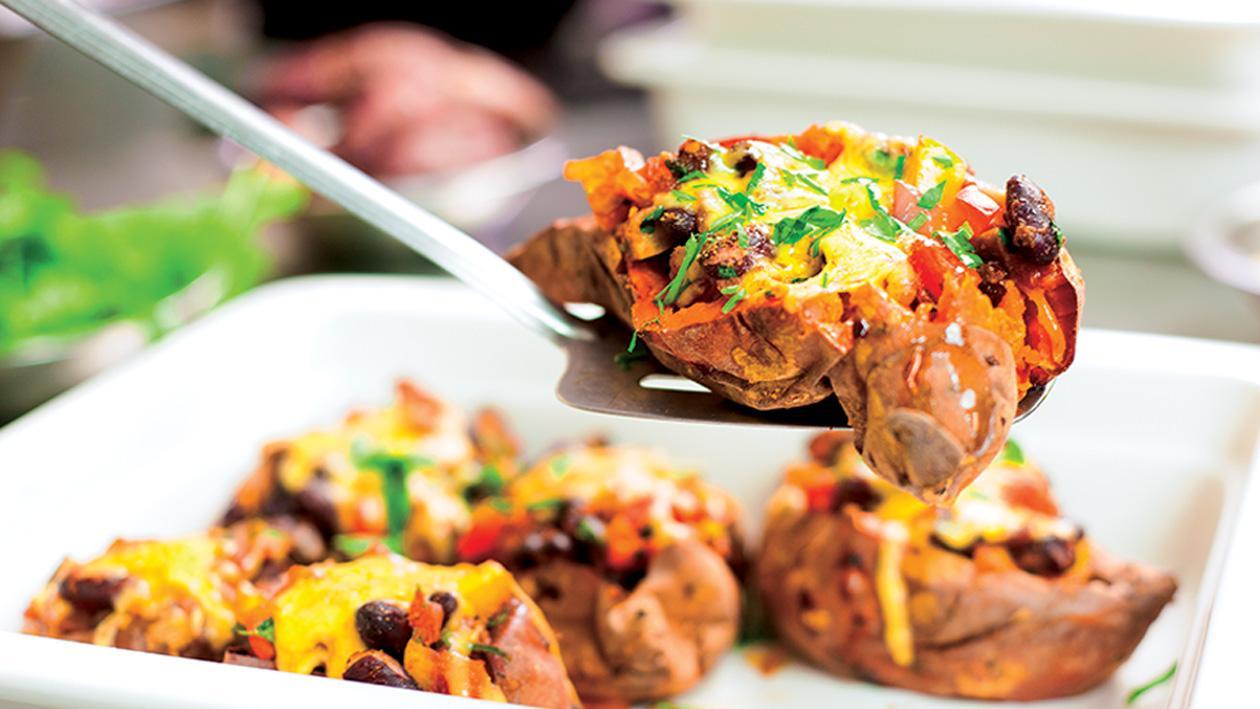 Ingredients
To Prep:
Coriander, fresh, chopped for garnish

10 g
To Cook:
Preparation
To Prep:

10 minutes

Crush the garlic.
Small dice the peppers.
Roughly chop the coriander.
Grate the cheddar cheese.
Prick the sweet potatoes and place on a baking sheet, then bake in an oven at 180°C for 60 minutes or until soft.
Finely chop the onions.
Drain the liquid off the beans.

To Cook:

60 minutes

Heat the oil in a pan, and fry off the onions, garlic, peppers, cumin and Robertsons Veggie Seasoning for 1 minute.
Add the red kidney beans and Knorr Tomato Pronto, and cook for a further 5 minutes.
Remove from the heat and stir in the coriander.
Make a slit in the sweet potatoes, squash and add the filling. Top with the cheddar cheese and a sprinkle of Robertsons Chip and Potato Seasoning. Bake under a grill or salamander for 1 minute and serve.

To Serve:

Top Tip:

Serve with grilled chicken and a side salad, with a portion of avocado guacamole!