Mexican Lasagne
Packed with delicious flavour, you'll salsa with joy!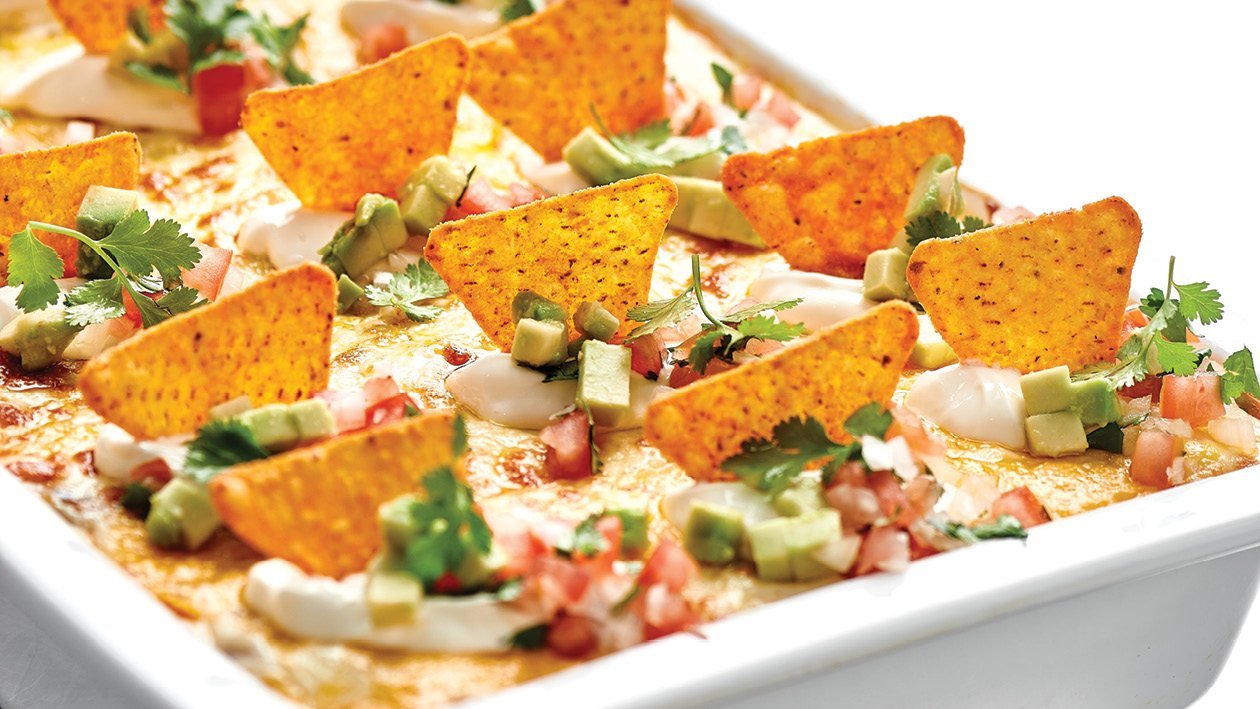 Ingredients
For the Lasagne Base:
Onions (roughly chopped)

530 g

Red chilli (fresh, finely chopped)

11 g

Red kidney beans (drained and rinsed)

500 g

Boiling water (as needed)

Cheddar cheese (optional)

240 g

Mozzarella cheese (grated)

240 g
For the Salsa:
Tomatoes (finely diced)

100 g

Onions (roughly chopped)

40 g

Coriander (finely chopped)

5 g

Avocado (as needed for garnishing)
Preparation
For the Lasagne Base:

Pre-heat oven to 160 °C.

Heat oil in a pot, add onions and cook until soft. Add beef mince and cook until browned. Stir in chilli, Knorr Tomato Pronto, Knorr Mexican Salsa Sauce, red kidney beans, Knorr Aromat Naturally Tasty and cook for 5 min while stirring.

Dip raw lasagne sheets into boiling water for 4 min to soften and remove. Mix cheeses together. Place 1 ½ cups of Knorr White Sauce on the bottom of bain marie insert and layer with lasagne sheets, followed by ½ the beef mince mixture, ½ the white sauce and ½ the cheese mix. Repeat layering up until cheese mix. Bake in an oven at 160 °C for 15 to 20 min. Sprinkle with the remaining cheese mixture and bake for a further 10 min.

For the Salsa:

For the salsa, combine chopped tomatoes, onions and coriander. Top the lasagne with sour cream, salsa and taco chips. Garnish with avocado and serve.

Chef's Tip:

Ensure that the mince mixture is not too runny. Instead of beef mince, try chicken mince or veggies.