Mildly Spiced, Lightly Battered Hake
Twist on the Classic English fried fish, lightly spiced batter  with Robertson's Rajah curry powder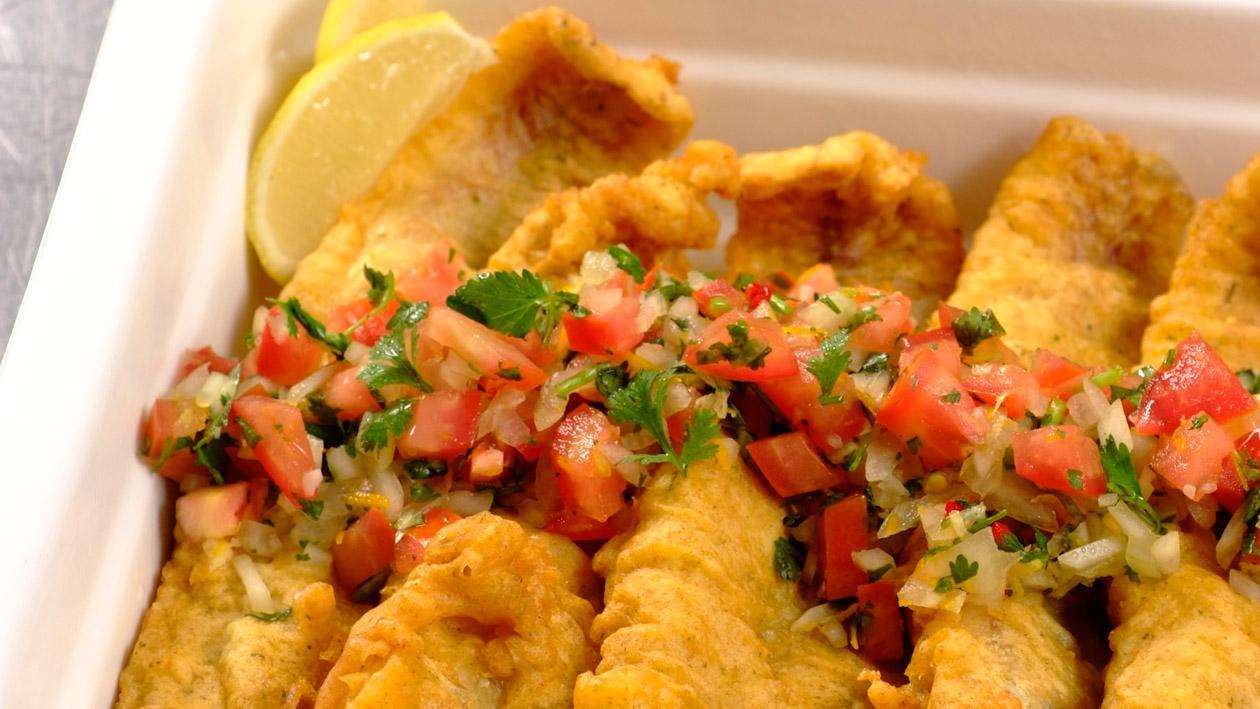 Ingredients
Batter:
Hake:
Preparation
Batter:

Mix the dry ingredients together in a bowl.
Mix the water and the eggs together.
Add the liquid to the dry ingredients and whisk to form wet batter.

Hake:

In a tray, pour the batter over the fillets and coat until covered.
Deep fry until golden brown and fully cooked.