Roasted Butternut and Sweet Potato Squash
Butternut and sweet potato combine in this dish to make a hearty, healthy side dish. Did you know that butternut contains nearly 40 % of your daily requirement of Vitamin C?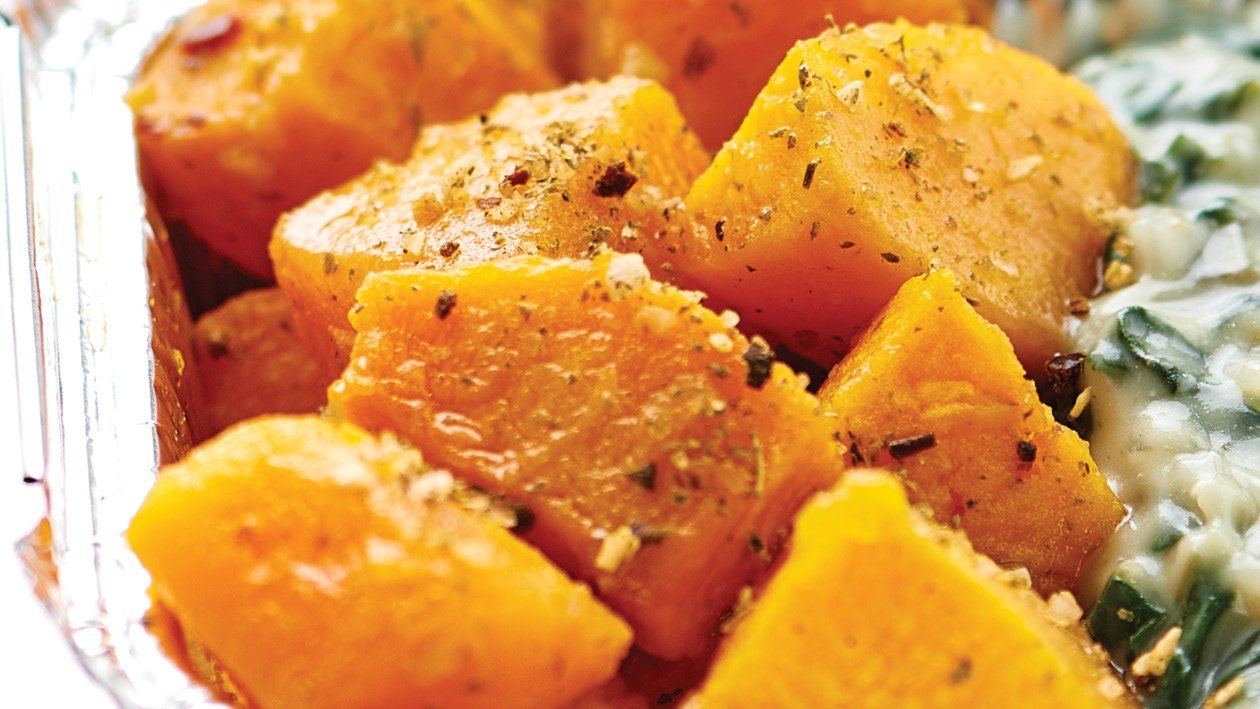 Preparation
Preparation:

Peel and clean the butternut and sweet potato and cut into cubes.

Method:

Pre-heat the oven to 160 °C.
Mix all the ingredients and pour into a roasting dish. Bake for 40 min.
Remove from the oven and serve.

Chef's Tip:

Mix or replace the butternut with pumpkin cubes.