Rosti Potato cakes with Ratatouille and Parmesan Disc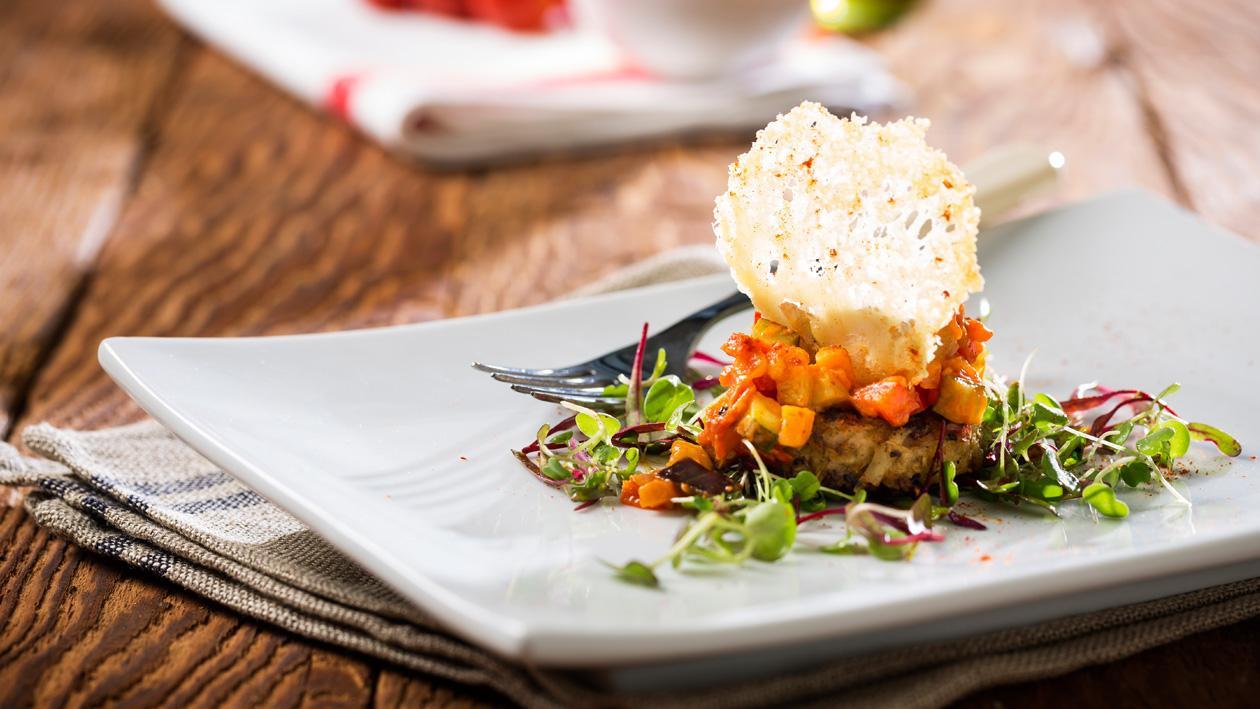 Ingredients
Rosti Potato Cakes:
Onions, spring chopped

11 g
Ratatouille mixture:
Garlic, clovescreamed

6 pc
Preparation
Rosti Potato Cakes:

Heat pan with a small amount of oil. Grate the potatoes on medium side of grater. Squeeze off excess liquids. Mix the grated potatoes with the veggie seasoning, Hellmann's Tangy mayo and spring onion.
Using a medium size metal ring, press drop a spoonful of mixture on the heated pan and remove ring. Fry until both sides are golden brown and crispy. Bake in the oven at 180C for 10 minutes.

Ratatouille mixture:

Chop all veg into bruinoise and sweat off on a hot pan with a little bit of oil. Add garlic and add to the veggies. Add Knorr Tomato Pronto and cook off for a few minutes, then add Hellmanns Tangy Mayo.