Tangy Veg Floret Salad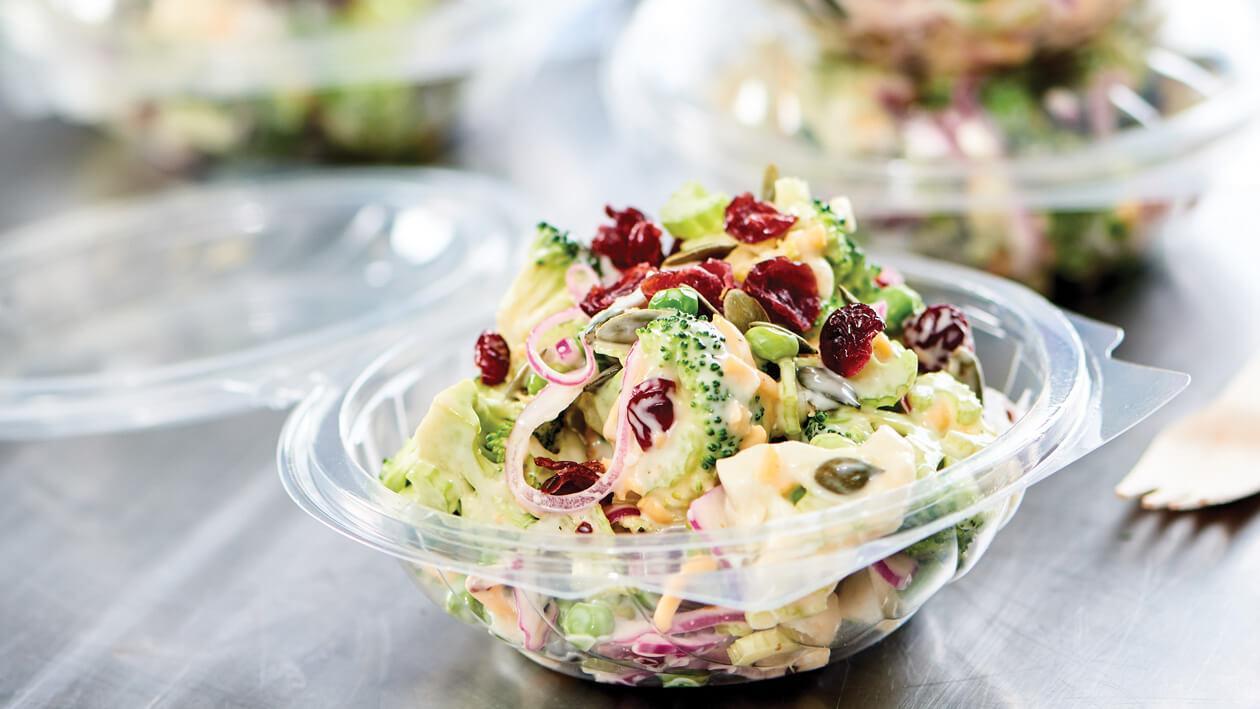 Ingredients
To Prep:
To Cook:
Preparation
To Prep:

Cut the broccoli into small florets.
Cut the cauliflower into small florets.
Finely slice the celery.
Thaw the frozen peas.
Grate the cheddar cheese.
Finely slice the red onions.
Toast the sunflower seeds.

To Cook:

In a large bowl, mix together the broccoli, cauliflower, celery, red onions, peas and cranberries.
Whisk together the Hellmann's Tangy Mayonnaise, cheddar cheese, sugar and Robertsons Veggie Seasoning.

To Serve:

Add the sunflower seeds and toss well.

Top Tip:

Use any leftover salad as a filling for wraps, spring rolls or rice paper. Substitute the sunflower seeds with pumpkin seeds or any type of nuts.