Vegetable and Quinoa Salad
This light, flavourful dish is perfect for those adopting a healthier way of eating.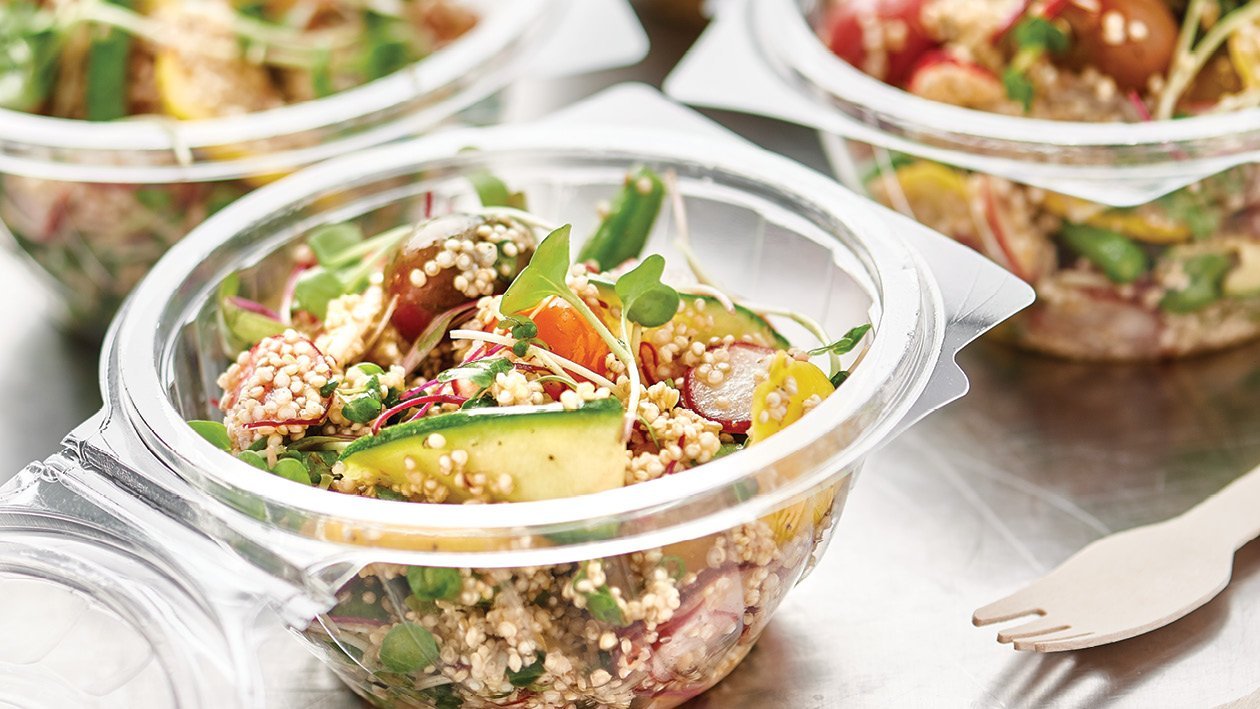 Ingredients
Preparation:
Lime juice (freshly squeezed)

60 ml

Lemon juice (freshly squeezed)

30 ml

Baby marrow (topped and tailed and sliced into ribbons with a peeler)

100 g

Yellow patty pans (topped and tailed, thinly sliced)

54 g

Green beans (cut in half)

135 g

Radishes (topped and tailed, cut into thin rounds)

113 g

Spring onions (topped and tailed, cut into small slices)

2 g

Spring onion (thinly sliced)

2 g
Preparation
Preparation:

Pour quinoa, Knorr Chicken Stock Granules into a pot of boiling water, stir well, bring to boil and simmer for 14 – 18 min. Allow to cool at room temperature.
In a small bowl, mix together the lime juice, lemon juice, olive oil, Robertsons Veggie Seasoning and Robertsons Whole Black Peppercorns. Set aside.
Add all the vegetables to a large bowl. Pour the juice mixture onto the vegetables and toss gently. Refrigerate for 1 hour, tossing the mixture a few times during that time.
Transfer the vegetables (without liquid) to a serving bowl. Add the quinoa mixture and toss together. Sprinkle with spring onion and serve.

Chef's Tip:

You can replace the quinoa with couscous for a lower cost option.