Warm Bacon and Smoked Red Onion and Cranberry Salad
with Maple Syrup and Toasted Almond Dressing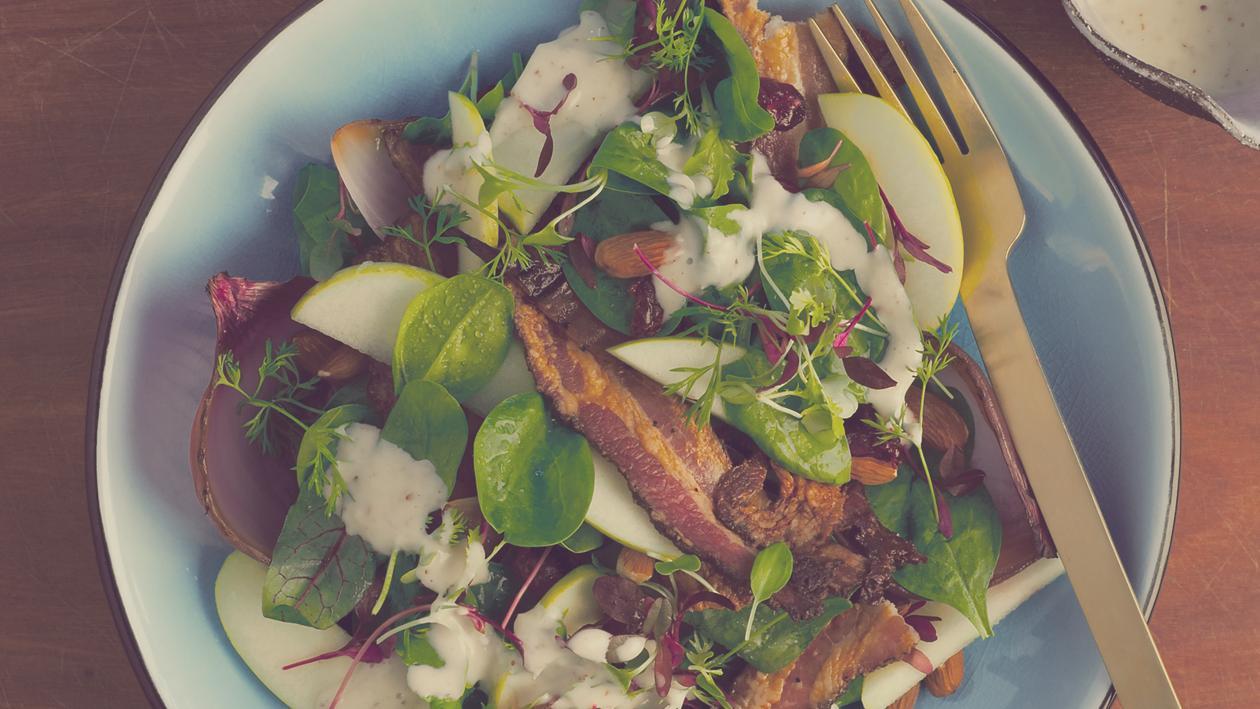 Ingredients
Smoked Onion:
Maple Syrup & Toasted Almond:
Hellmann's Signature Vinaigrette

50 ml
To assemble:
40g streaky peppered bacon cooked
Preparation
Smoked Onion:

Place griddle pan on high heat. Place onion (skin on) on griddle pan and sear on all sides. Place wood chips around onion on griddlepan. Cook for 1 minute. Take off heat and place a stainless steel bowl over the onion and woodchips. Allow to 'smoke' for 1/2 hour. Peel off skin and discard. Peel off layers of onion and use in salad.

Maple Syrup & Toasted Almond:

Place ingredients in a container. Using a stick blender, blend for a second or two just enough to break up almonds.

To assemble:

Place spinach on plate. Add the layers of smoked onion. Add the cranberries, almonds and bacon. Drizzle with Hellmann's Maple & Almond Dressing.