IT MATTERS TO YOUR BOTTOM LINE
That rather large extra dollop of chocolate mousse your diner just added to his plate? Coming off your bottom line, Chef! Keeping the cost per dish down is essential to running a profitable buffet. Portion control can help you do this.

Portion control is a wondrous thing: it reduces food waste, ensures consistency in the food you produce, expedites food prep and service and has a huge impact on food cost. Time to take portion control seriously then! The last thing you want to do is throw your profit into the garbage at the end of each buffet. Rather portion out your puddings, which will make cost and yield a whole lot simpler to work out. Yay for forward planning!
Related Products
239
1436
Chef Reward Points
TRIPLE POINTS
Added to cart: CARTE D'OR Multi-Purpose Hot Pudding Mix
273
1637
Chef Reward Points
TRIPLE POINTS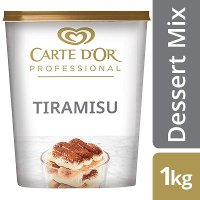 Added to cart: CARTE D'OR Tiramisu
337
2023
Chef Reward Points
TRIPLE POINTS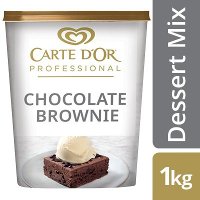 Added to cart: CARTE D'OR Chocolate Brownie