EMBRACING DINER NEEDS WITH FRUIT-BASED DESSERTS
Today, people are more aware than ever about what they're putting into their bodies. Organic, gluten-free and GMO-free… diners want food that is good for their bodies.

The same counts for desserts. Offering your customers a mix of decadent and healthy desserts means you will appeal to a wider group of customers, and of course, sell more dessert!

Try offering your customers light and fresh desserts that will even assist with digestion.
DESSERT FRUIT AND THEIR BENEFITS:
Berries are a literal powerhouse of nutrition, with antioxidants, vitamins, minerals and loads of fibre. This helps to maintain healthy bowel function and reduces digestive problems.
High in fibre, calcium, magnesium and antioxidants, figs regulate digestive systems and play a part in weight management.
Contain bromelin, which is a potent digestive enzyme. Ripe and juicy, pineapple can also satisfy any sweet craving.
Also a great source of digestive enzyme, and as sweet as any chocolate!
Helps soothe intestinal inflammation and assist in a range of digestive
functions.
Fights acidity and poor digestion.
Coat the stomach, neutralising the acidity of gastric juices.
Related Products
239
1436
Chef Reward Points
TRIPLE POINTS
Added to cart: CARTE D'OR Multi-Purpose Hot Pudding Mix
273
1637
Chef Reward Points
TRIPLE POINTS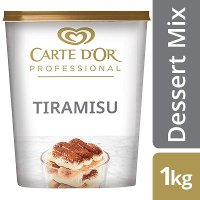 Added to cart: CARTE D'OR Tiramisu
337
2023
Chef Reward Points
TRIPLE POINTS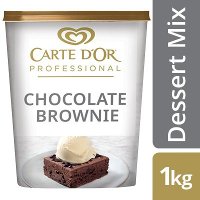 Added to cart: CARTE D'OR Chocolate Brownie