HAVE DESSERTS COME FULL CIRCLE?
Eel in marzipan. Goose-liver macarons. Sounds a little out there, right? Well according to author Michael Krondl, in his book INVENTION: A History of Dessert, these are the types of desserts created by an Italian pastry chef in the mid 1500's. And although we're not enjoying desserts quite of this nature (yet), our after-meal sweets are definitely taking on a more savoury twist.
According to Krondl, dessert is a French noun that "originates with the verb desservir, or un-serve, that is, to remove what had been served. In other words, le dessert was set out once the table had been cleared of the dishes that made up a the main part of the meal."
THE MIX OF SAVOURY AND SWEET
In Medieval times, cooks would add a lot of sugar to their savoury dishes, and sweet foods were served at the same time as savoury dishes. Eventually, the custom of serving food would change and influence the make-up of desserts: service à la française (simultaneous serving) was replaced by service à la russe (where one dish came after the other). This resulted in sweet desserts as we know it.
From sweet back to savoury. Worldwide, there are chefs testing the boundaries of we think of as desserts. Olive-oil ice-cream sundaes, toasted fennel cheesecake, seared foie gras and cherries... introducing savoury elements into dessert is a huge trend, and is bound to get diners more interested in experimenting with desserts.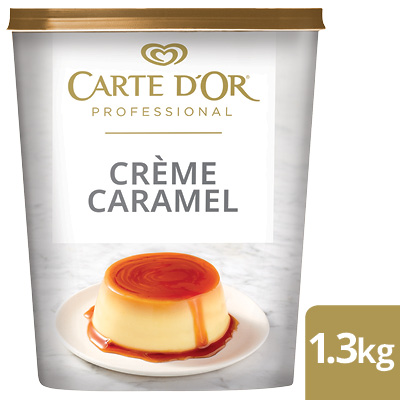 CARTE D'OR Creme Caramel is a creamy, classic custard dessert that Chefs can make quickly and easily. CARTE D'OR Caramel sets perfectly every time,* helping Chefs to make consistent, reliable desserts. * Follow recommended recipe instructions.
Find out more
Related Products
239
1436
Chef Reward Points
TRIPLE POINTS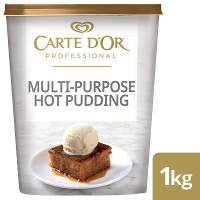 Added to cart: CARTE D'OR Multi-Purpose Hot Pudding Mix
273
1637
Chef Reward Points
TRIPLE POINTS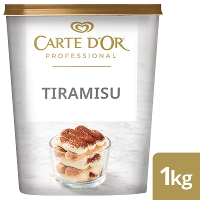 Added to cart: CARTE D'OR Tiramisu
337
2023
Chef Reward Points
TRIPLE POINTS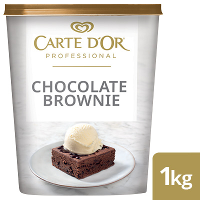 Added to cart: CARTE D'OR Chocolate Brownie