Chilli, Butternut, Feta and Biltong Salad
Simple salad to prepare with the unique flavour combination of butternut and biltong. Served with a cracked Black Pepper and Peppadew Ranch Dressing.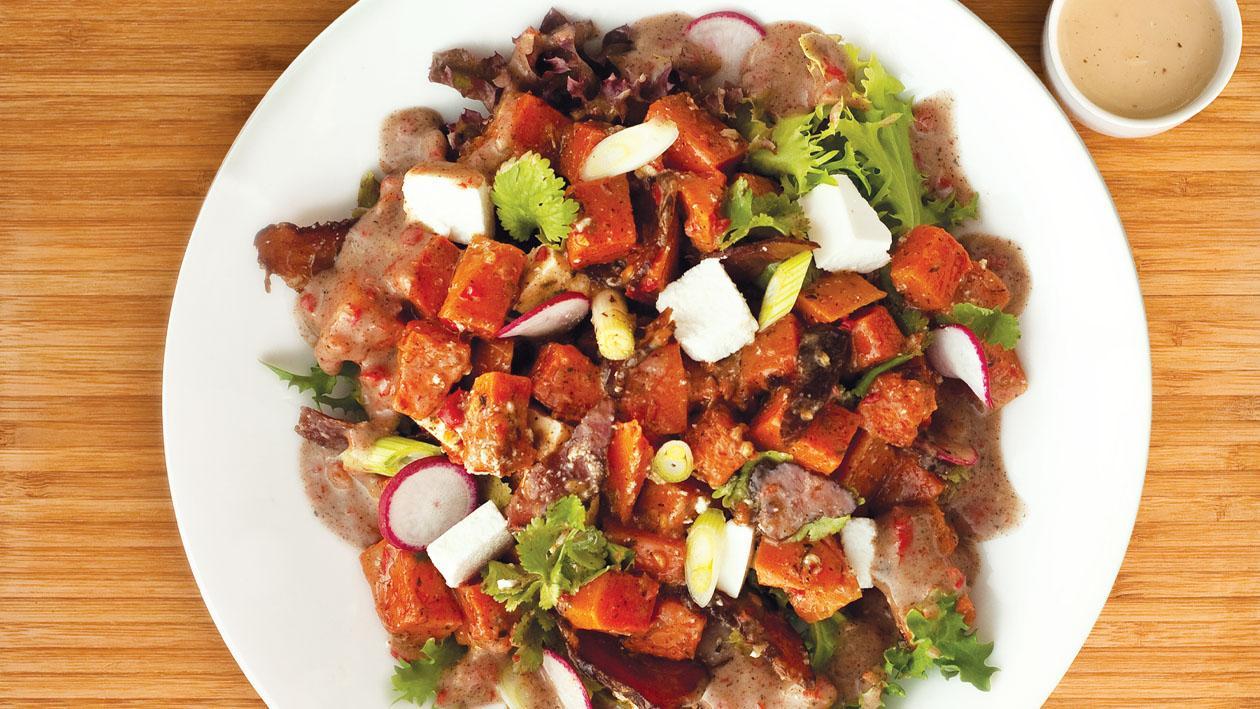 Ingredients
Butternut:
Butternut, peeled and cubed

200 g
Salad:
Cracked Black Pepper and Peppadew Dressing

Peppadews, diced fine

5 g

Air dried beef(biltong) sliced

30 g

Coriander, fresh, chopped for garnish

3 g

Onions, springchopped

2 g
Preparation
Butternut:

Place the butternut, olive oil, sweet chilli sauce and Veggie seasoning in a roasting tray and mix through. Bake in an oven at 180˚C till cooked through.

Salad:

While still warm, add the biltong, chopped coriander, spring onions and feta. Mix through, then add the dressing and mix through again.
This salad can be served warm or tastes better refrigerated and served cool the following day.