Lamb Shanks Braised in a Red Wine and Tomato Sauce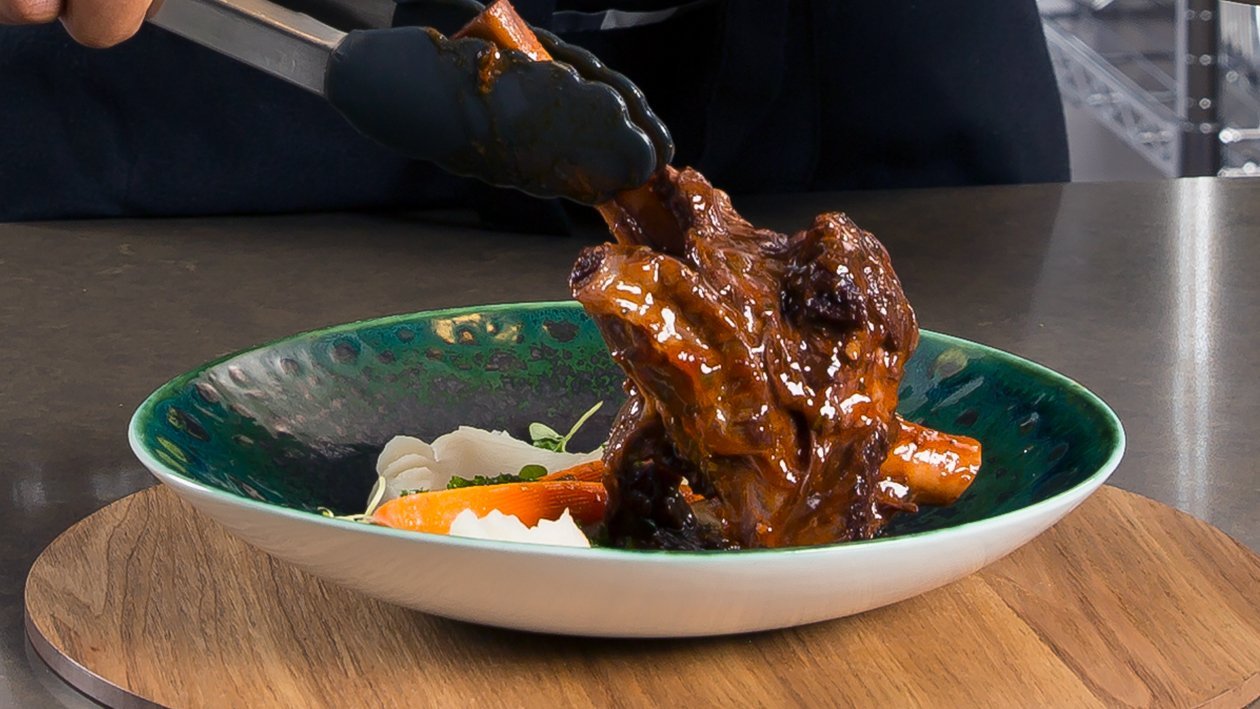 Ingredients
Method:
Lamb shanks (450 g each) 4

Onions (roughly chopped)

222 g

Carrots, 2 peeled and roughly chopped 120 g
Preparation
Method:

Season lamb shanks with Aromat Naturally Tasty and black pepper, then dust well in flour and set aside.
Heat 2 Tbsp of olive oil in a heavy based pot and sear lamb shanks until brown all over. Remove from pot and set aside.
In the same pot, heat 1 Tbsp olive oil and gently sauté onion, thyme, carrots and celery for a couple of minutes or until lightly golden brown.
Add garlic and tomato paste and continue to sauté for a further minute.
Add Knorr Tomato Pronto, red wine and beef stock and season sauce with a little extra Aromat Naturally Tasty.
Return lamb shanks to sauce, cover with lid and place in oven at 150 degrees C for about 2 1/2 hours or until lamb is tender and almost falling off bone.