Red Hot Chicken Taco
Tender chicken, smothered with creamy cheese and mayonnaise with a hearty helping of kidney beans - what's not to love?!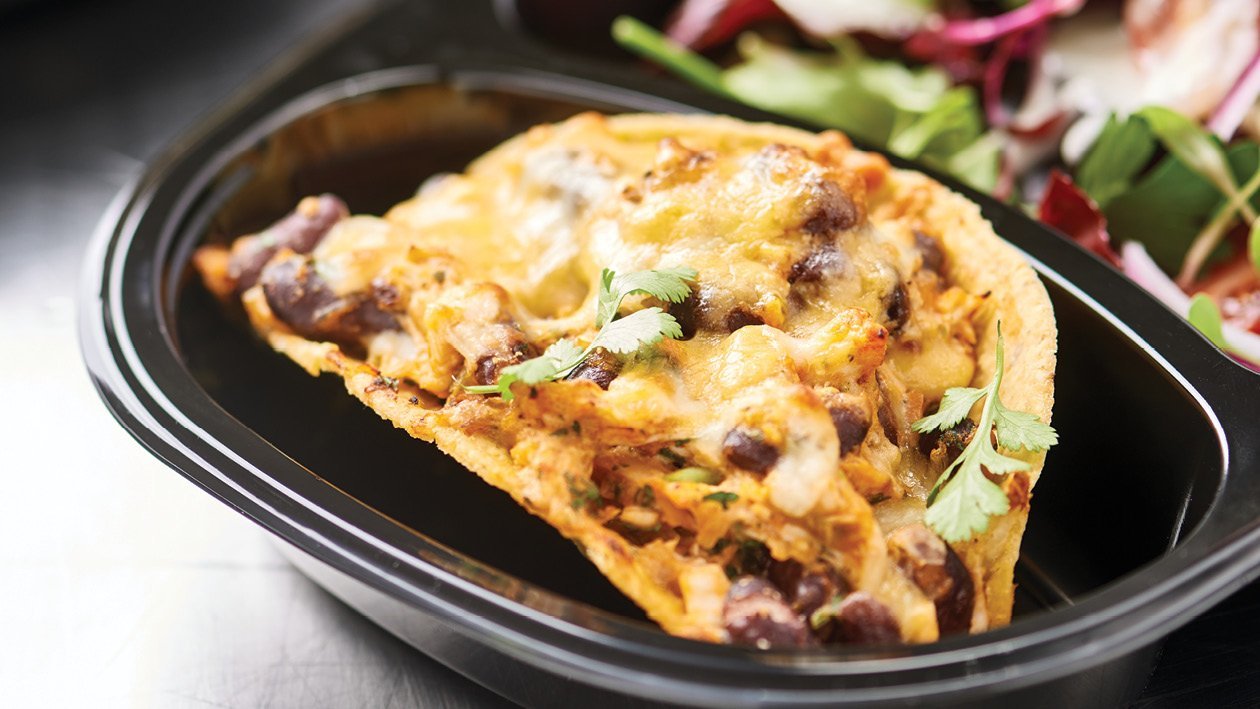 Ingredients
Preparation:
Barbecue roasted chicken from the deli (chopped or shredded or pulled into pieces)

500 g

Jalapeños (finely chopped)

50 g

Coriander (finely chopped)

10 g

Mozzarella cheese (grated)

100 g

Cheddar cheese (optional)

100 g

Red kidney beans (drained and rinsed)

440 g
Preparation
Preparation:

Heat the oven to 160 °C.
Mix together the chicken, Hellmann's Tangy Mayonnaise, Robertsons Veggie Seasoning, jalapeños, kidney beans, Knorr Tomato Pronto and coriander to make chicken mayonnaise. Mix together cheeses for cheese topping.
Fill the taco shells with the chicken mayonnaise and pack the shells into an insert or into individual foil containers. Top with the cheese topping and bake in the oven for 8 min.
Once cooked, remove from oven and serve in packaging with a green salad.

Chef's Tip:

Replace the chicken with roasted butternut or roasted vegetables.

Hint:

Use a yellow chopping board for poultry.