Running a successful buffet means you need to be on your game. Your diners are a discerning bunch: they want a variety of different dishes at great quality. To keep them happy and coming back for more, you need to give them just that.

Trends on Plate is here to help you achieve your buffet goals. We want to inspire you with great tips, tricks and fantastic recipes.
BOOST YOUR BUSINESS
You love creating delicious food for your customers (it feeds your soul as much as it feeds them), but, at the end of the day, you're here to make money. Running a profitable buffet means you need to keep costs low while still giving your diners exciting options.

How can you do this? By controlling your portions and reducing wastage. Up-cycling leftovers, cutting down on wastage, and controlling how much your diners dish up, can all lead to greater profitability.
HARNESS TRENDS
Your diners are always looking to experience new flavours, cuisine styles and international flavours. They also want specific types of food to meet their health and religious needs (gluten-free, carb-free, and meat-free food).

You've got to understand the cuisine and occasion when designing your buffet menu and also understand your diner. After all, how can you give them what they need if you don't know what their needs are?
BUFFET BOFFIN
Constantly reinventing old favourites can be difficult. We've got the recipe inspiration you need to bring special flair to every breakfast, lunch, dinner, wedding and tea buffet.

Keep your diners satisfied and coming back for more with Trends on Plate.
CARTE D'OR Chocolate Brownie is a rich, chocolate dessert that diners will love. Prepared in just 10 minutes, this versatile dessert can be made or served with a variety of ingredients and frostings, which allows Chefs to easily expand their dessert menu.
Find out more
Related Products
239
1436
Chef Reward Points
TRIPLE POINTS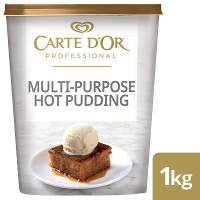 Added to cart: CARTE D'OR Multi-Purpose Hot Pudding Mix
273
1637
Chef Reward Points
TRIPLE POINTS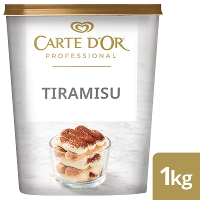 Added to cart: CARTE D'OR Tiramisu
337
2023
Chef Reward Points
TRIPLE POINTS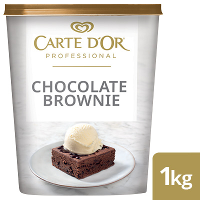 Added to cart: CARTE D'OR Chocolate Brownie