Cauliflower, Cashew Nut and Pea Salad
Healthy and trendy combination of cauliflower and nuts, perfect when served with Roasted Garlic, Parsley and Chive Ranch Dressing.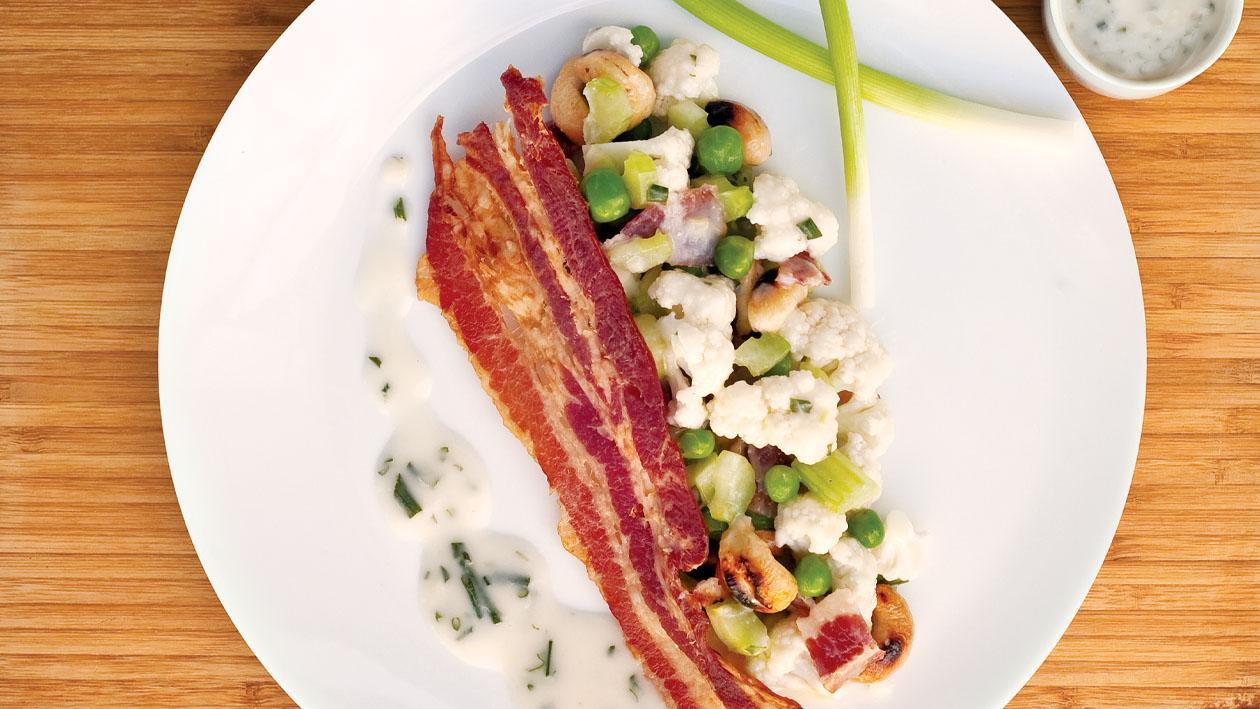 Ingredients
Salad:
Garlic, clovesroasted and minced

2 pc

Parsley, fresh, choppedfinely chopped

1 g

Celery, diced and peeled

15 g

Nuts, Cashew, roasted and cracked

5 g

Onions, spring, diced

3 g

Cheese, Cheddar, cubed small

25 g

Streaky baconcooked until crips and crumbled

50 g

Chivesroughly chopped

2 g
Preparation
Salad:

Combine all the ingredients together, except the bacon and allow to chill in fridge.
Arrange on a service plate and crumble the bacon over.