Nacho Mexicana
Its a Mexican fiesta ! great sharing platter , snack or a main course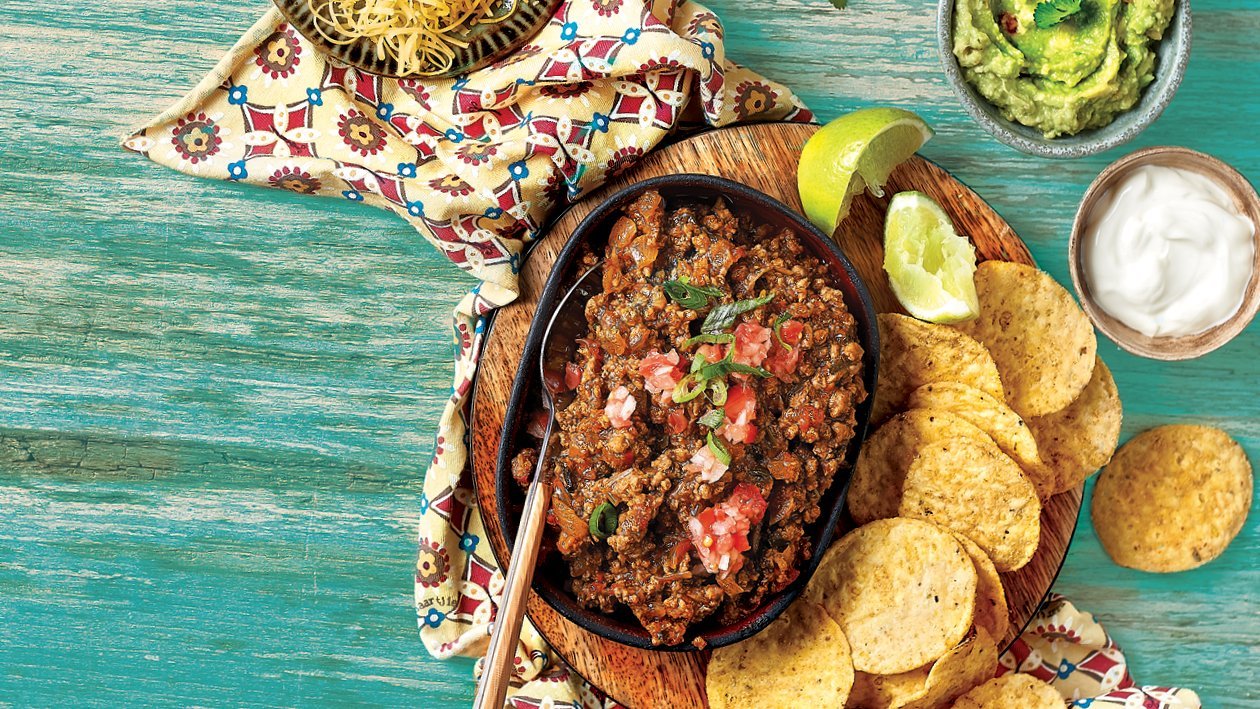 Ingredients
Preparation:
Onions (roughly chopped)

400 g

Fresh garlic (finely chopped)

5 g

Red chilli (de-seeded, finely chopped)

5 g

Fresh coriander (roughly chopped)

25 g
Preparation
Preparation:

In a saucepan, heat the oil and sauté the onions until soft and translucent.
Add the garlic and beef mince and sauté for a further 5 - 10 min.
Add the rest of the ingredients. Simmer for 10 min.
Place the Mexican mince in a bowl.

Chefs tip:Top with fresh tomato, chilli and onion salsa.

Serving Suggestion:

Place the nachos alongside the bowl of mince. Serve with lime infused sour cream, guacamole, grated cheddar cheeseand Knorr Mexican Salsa Sauce.

6to8 servings

Chef's Note

Intensify the heat by adding fresh chilli salsa to the mince or the guacamole.