Sautéed Spinach and Cabbage Fusion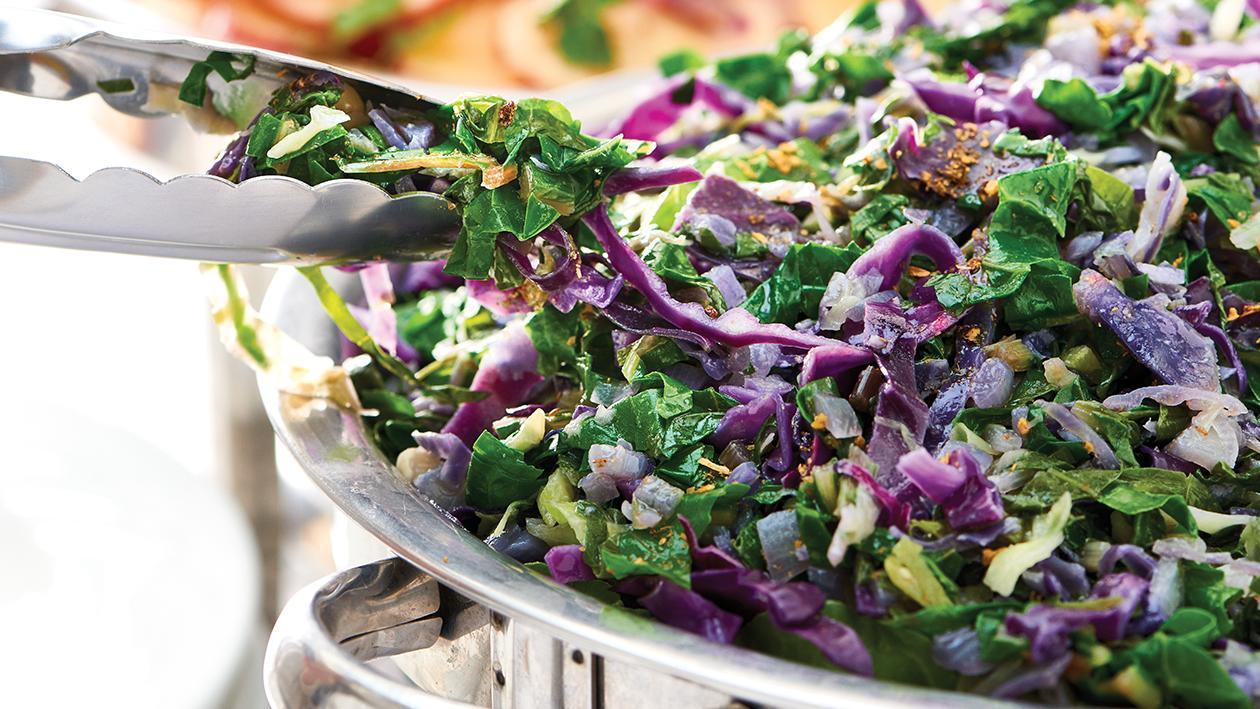 Ingredients
Spinach:
Onions (roughly chopped)

200 g

300g White cabbage (shredded

300g Red cabbage (shredded)

Knorr Aromat Original

Added to cart: Knorr Aromat Original
Preparation
Spinach:

In a pot, heat the butter, and sauté the onions until soft, then add the cabbage and cook for a further 5 minutes.
Add the Knorr Aromat and spinach, and cook for another 5 – 7 minutes until the moisture has evaporated, then serve.

Chef's Tip:

Add crushed garlic and chopped chillies to make it spicy.