Smoked Salmon Arugula Salad
What could be better in the hot summer months than a smoked salmon and melon salad? Featuring olives, tomatoes, feta and peppadews, this salad will soon become a favourite on your menu.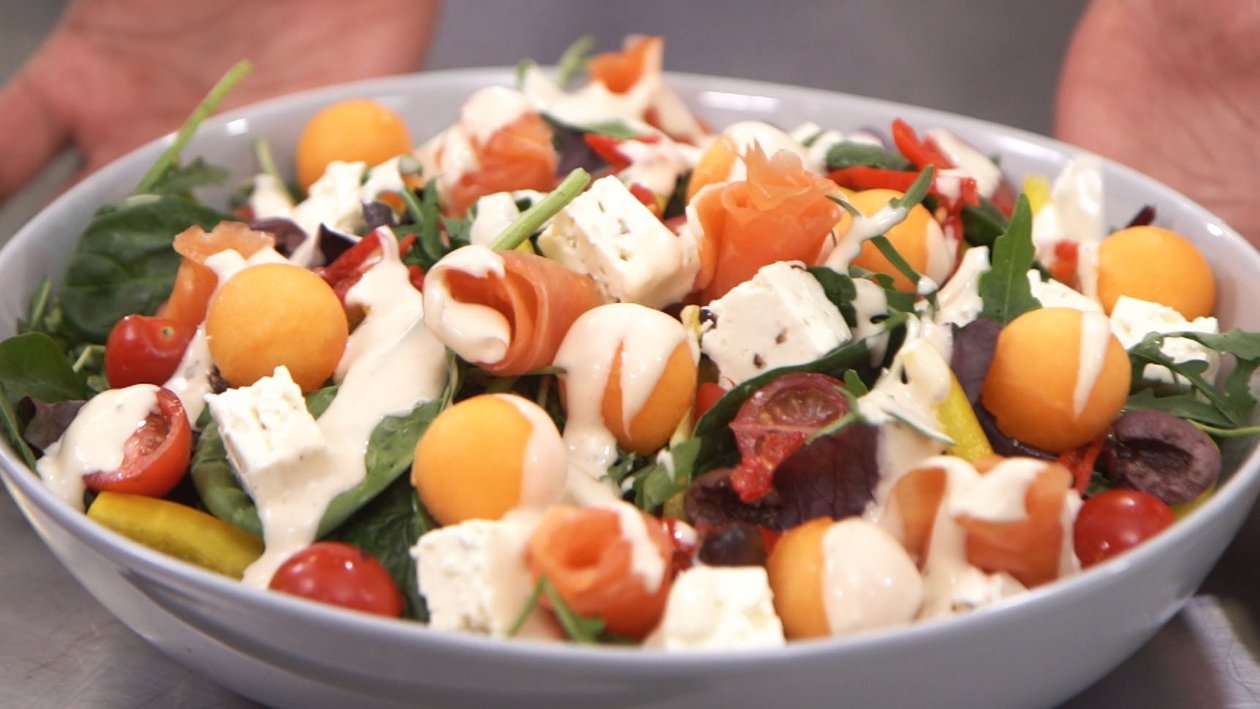 Ingredients
Method:
Black pepper feta (cubed)

90 g

Yellow pepper (thinly sliced)

45 g

Black olives (pitted and halved)

7 pc

Cherry tomatoes (halved)

6 pc

Spanspek melon (balled)

8 pc

Smoked salmon (rolled into roses)

150 g
Preparation
Method:

In a large salad bowl, lay out the crimson salad pack.
Start layering the salad with feta cubes, followed by yellow pepper, then pitted olives, cherry tomato halves, melon balls and finally the smoked salmon roses.
Sprinkle over the sliced peppadews and finish with a generous drizzle of Hellmann's Creamy Salad Dressing.