Tuna Macaroni Salad with Tartare Dressing
Add a little flare to a simple tuna and macaroni salad with a Signature Tartare dressing.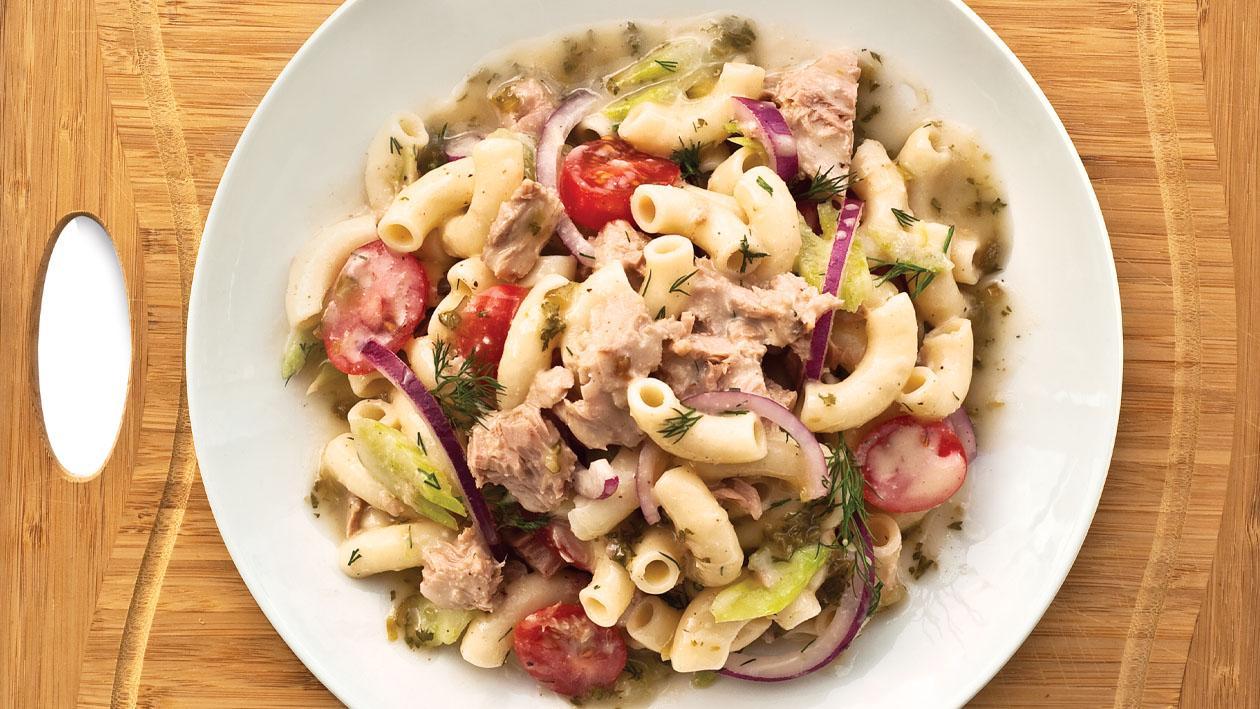 Ingredients
Pasta
Pasta shellsmedium (uncooked)

80 g
Salad
Tuna fish in candrained

85 g

Celery, peeled and sliced

20 g

Hellmann's Signature Vinaigrette

185 ml

Capers in can, extra fine, minced

10 g

Pickles, whole (gherkins),finely chopped

10 g

Parsley, fresh, chopped, finely chopped

15 ml

Dill, fresh, finely chopped

5 ml

Cherry tomatoes (rinsed and halved), quartered

10 g
Preparation
Pasta

1. Boil the pasta in boiling water with salt until cooked, yet firm. Strain

Salad

2. In a bowl, mix the tuna, diced celery and onion, the tartare dressing, half of the dill and tomato. Mix in the cooled pasta. 3. Pour into the service bowl and garnish with the remaining chopped dill.