116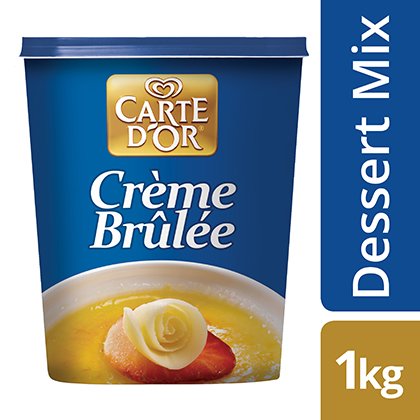 All product information
Nutrition and allergens
Ingredients
Sugar, modified maize starch (sulphur dioxide), egg, thickeners, modified starch, flavouring, colourants. This product contains wheat gluten & egg. This product was manufactured in a factory that also processes cow's milk & soya
Allergen Information
This product contains wheat gluten & egg. This product was manufactured in a factory that also processes cow's milk & soya
Nutrition Information
| Typical values | Per 100 g | Per 100ml |
| --- | --- | --- |
| Energy kJ | 1,658.00 kJ | - kJ |
| Energy kcal | 394.76 kcal | - kcal |
| Total lipid (fat) | 1.00 g | - g |
| Protein | 1.40 g | - g |
| Cholesterol | - mg | - mg |
| Sodium, Na | 59.00 mg | - mg |
| Fiber, total dietary | 0.7 g | - g |
| Calcium, Ca | - mg | - mg |
| Vitamin C, total ascorbic acid | - mg | - mg |
| Iron, Fe | - mg | - mg |
| Carbohydrate, by difference | 96.00 g | - g |
| Thiamin | - mg | - mg |
| Vitamin A, IU | - IU | - IU |
| Vitamin D | - IU | - IU |
| Vitamin E | - mg_ATE | - mg_ATE |
Additives
Alcohol Free
Irradiation Free
Meat Free
Cereals cont. Gluten + prods.
Sulphite (=> 10mg/kg)
Milk / Dairy products
Egg/Egg products
Corn (Maize)
Vanillin
Artificial Colours (other)
Wheat
Soybeans/Soybean prods.
Key product information
Product Code
11384
6001087307437
16001087306031
Usage information
Yield
72 Portions per pack
Benefits
8 - 10 minutes preparation time.
Storage
FOR BEST RESULTS PLEASE CLOSE CONTAINER AFTER USE. STORE IN A DRY PLACE.
Tips
Crème Brulee can be infused with any number of flavours. Try adding cinnamon sticks, vanilla pods or lavender seeds to the simmering liquid . . . just remember to strain.