Grilled Linefish with Melted Gremolata Sauce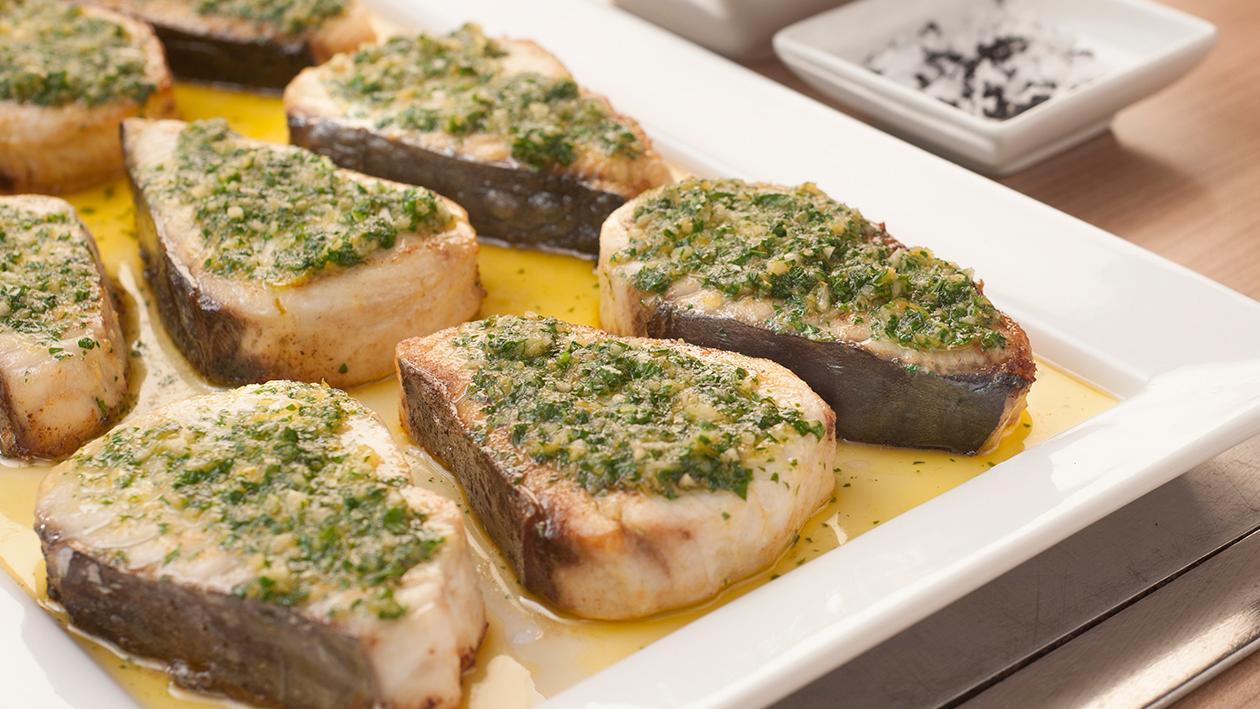 Ingredients
Line Fish:
To serve:
Parsley, fresh, chopped

10 ml
Preparation
Line Fish:

15 minutes

Heat the 30g butter and oil together in a frying pan.
Seal the line fish fillets in pan, then transfer to a roasting tray and finish the cooking process in an oven at 170°C for 8 -10 minutes depending on how thick the portions are.

To serve:

In the same pan, add the 100g butter and melt.
Just before plating, add the lemon zest, garlic and chopped parsley to the pan and pour over the line fish portions.