Pak Choi Curry
Everybody loves a good Thai curry, which is why this Pak Choi version will go down a treat. Coconut milk, red curry paste and mushrooms combine with the creamy flavours of pak choi to create a vegan dish that's as healthy as it is tasty.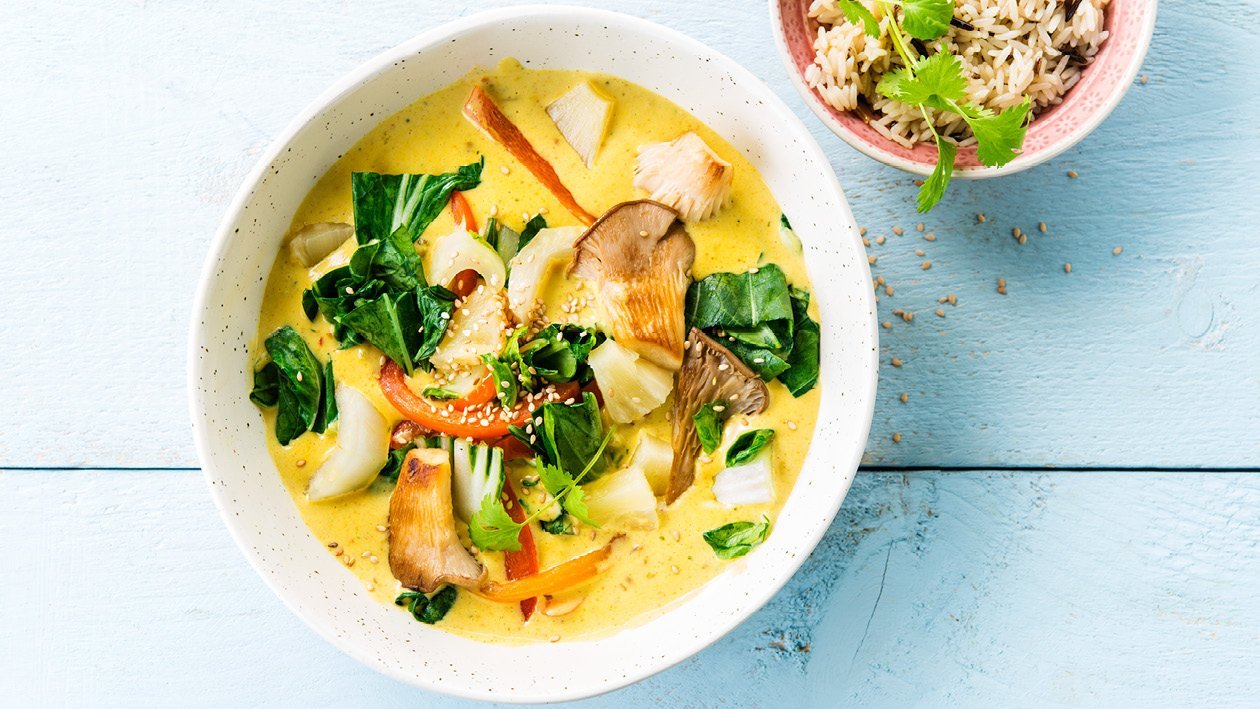 Ingredients
Method:
140 g Pineapple pieces (tinned)

2 tbsp Sesame seeds (roasted)
Preparation
Method:

Heat the oil in a pan on medium heat.
Wash the pak choi and cut into 1 cm wide strips. Clean the peppers, oyster mushrooms and enoki mushrooms and cut into strips.
Fry the peppers and the Robertsons Thai Red Curry. Add mushrooms and the pak choi. Remove vegetables from the pan.
Pour coconut milk and water into the pan and bring to the boil while stirring. Cook for a few min over medium heat. Add pineapple pieces and vegetables and heat briefly in the sauce.
Sprinkle with roasted sesame seeds.