Chicken Mayo Pizza Melt
Take chicken mayo to a new level with this chicken mayo pizza. Think cheese, chicken, Italian herbs and of course, Hellmann's Fine Whip on a pizza. Delish!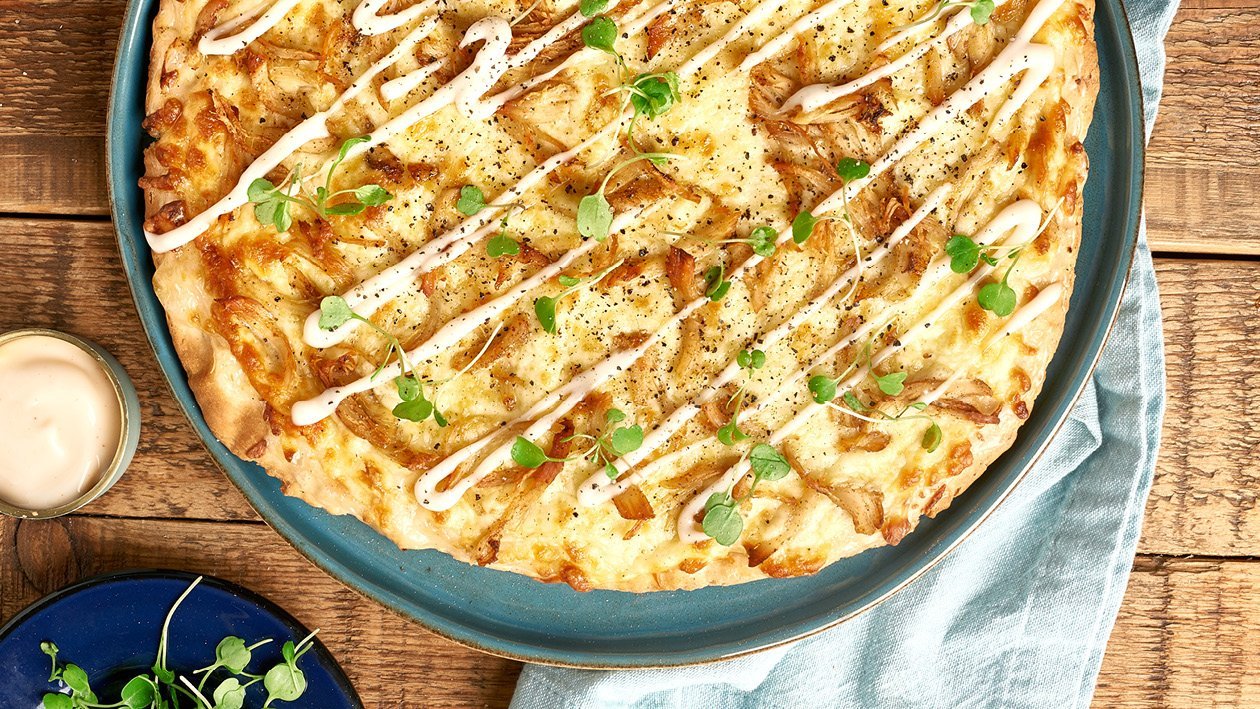 Ingredients
Method:
Mozzarella cheese (grated)

100 g

75 g Chicken (cooked and shredded)
Preparation
Method:

Pre-heat oven to 190 °C.
Spread pizza base with Hellmann's Fine Whip. Top with mozzarella cheese, shredded chicken and a pinch of Robertsons Italian Herb Seasoning.
Bake for 8-10 min.

Chef's Note:

Liven up your pizza with peppadew or mushrooms, or add your own flair of ingredients for colour, texture and flavour.